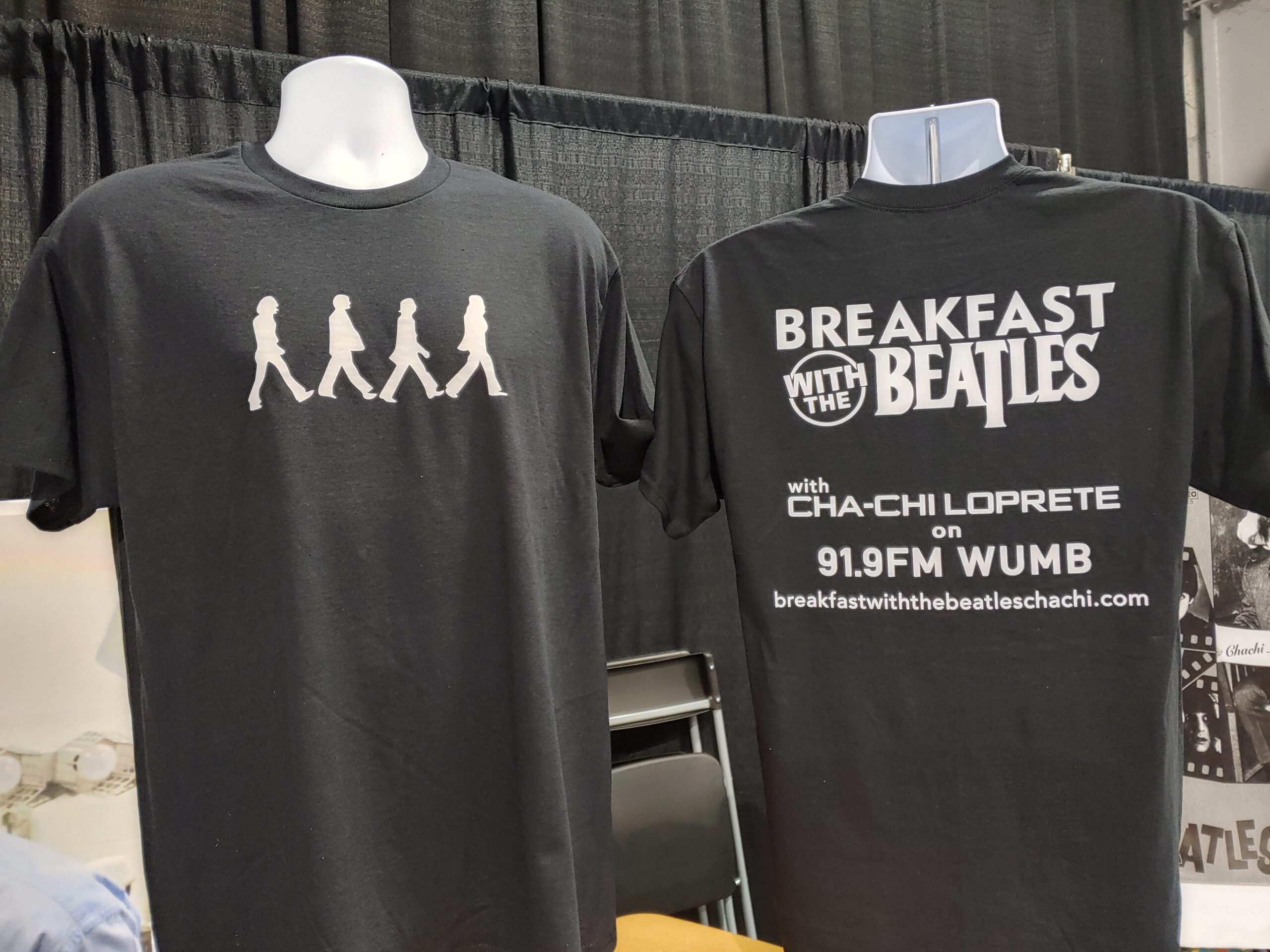 The crew at New England's Breakfast With The Beatles are excited to offer the new BWTB T-shirt!
With the purchase of one of our show shirts, you immediately become a patron of our show assisting us with various show expenses.
Our shirts are available in Medium, Large & Extra Large
Shirts are $35 each, plus $9.00 for shipping and handling.
Purchase options include PayPal, Venmo or by check!
To proceed, please send an email to us at [email protected]
Let us know quantity, sizes, payment option and your mailing address.
We will send you the information you will need to process your payment. Upon receipt, your shirts will ship promptly!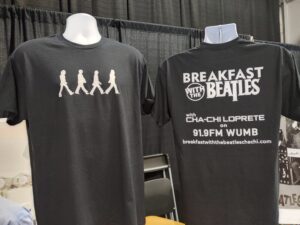 We sincerely appreciate your support and your listening to the show!