Beatles Events
ChaChi's Blog
Come Together: A Night Of Magic, Mystery and History of The Beatles
Boston City Winery, Monday Night Sept 12th!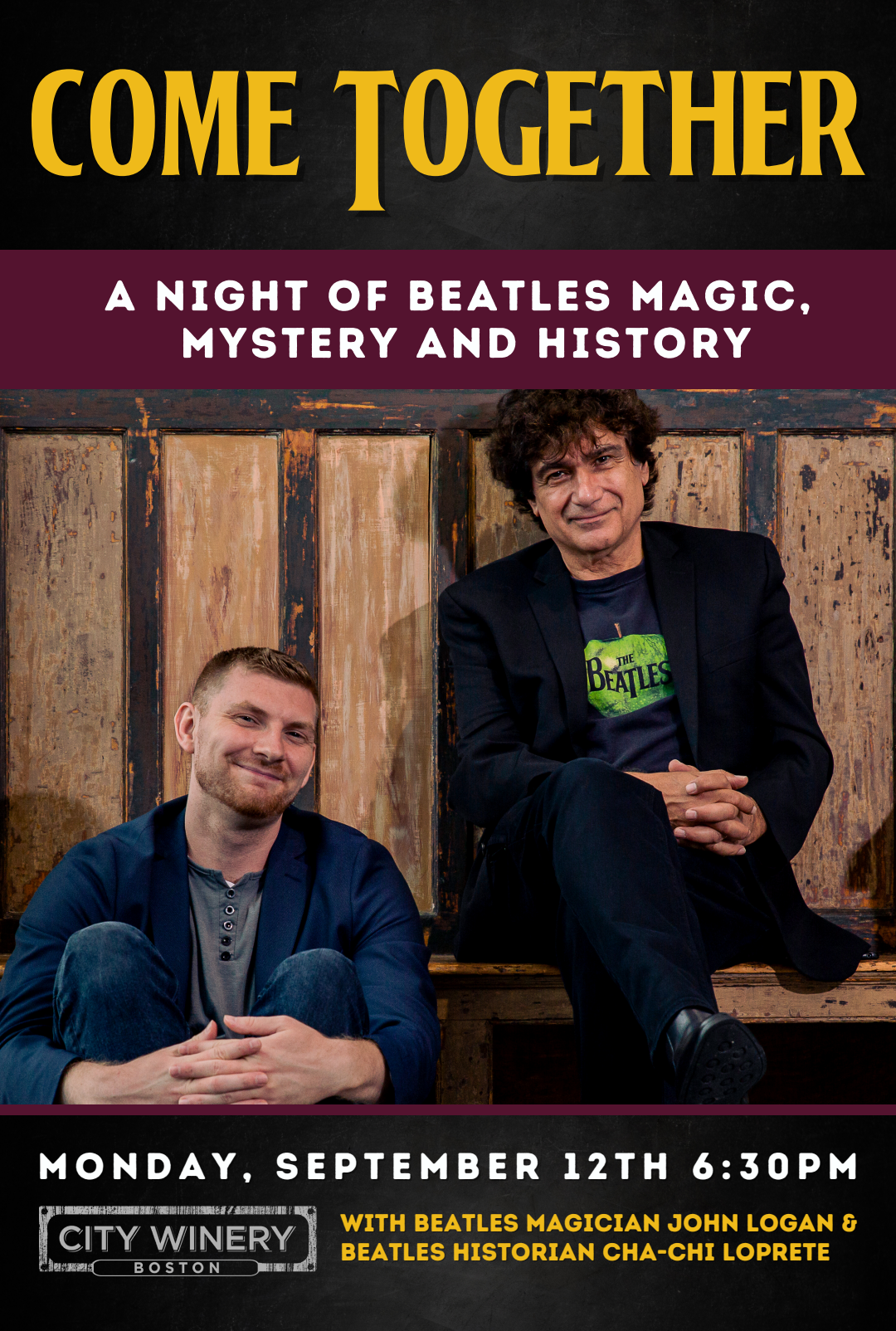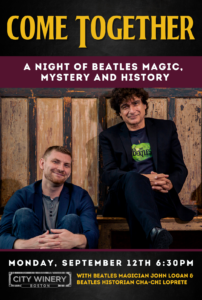 It was September 12th 1964 when The Beatles performed at The Boston Garden!
Join us 58 years later to the day as we celebrate that historic performance with a party at the City Winery Boston located just blocks away from The Boston Garden!
Come Together: A Night Of Magic, Mystery and History of The Beatles
With ChaChi Loprete and Beatles Magician John Duke Logan: Award Winning Magician and Keynote Speaker
Monday Night September 12th starting at 6:30pm at the City Winery Boston
We'll look back to the night The Beatles performed their only show at the Boston Garden!
John Logan will amaze you with his Beatles-centric magic!
Play Beatles trivia to win great prizes including original Beatles vinyl courtesy of Cheap Thrills Music in Dedham, Red Sox tickets and more!
Plus lots more surprises!
If you were at the show at the Boston Garden in 1964 and you can prove it, (perhaps you have the ticket stub or a photo), then you and a friend get to come to our party as our guest!
Yea, Yea, Yea!
For tickets and Info:
https://citywinery.com/boston/Online/default.asp?BOparam::WScontent::loadArticle::permalink=BOS-Come-Together-9-12-22-630pm&BOparam::WScontent::loadArticle::context_id=