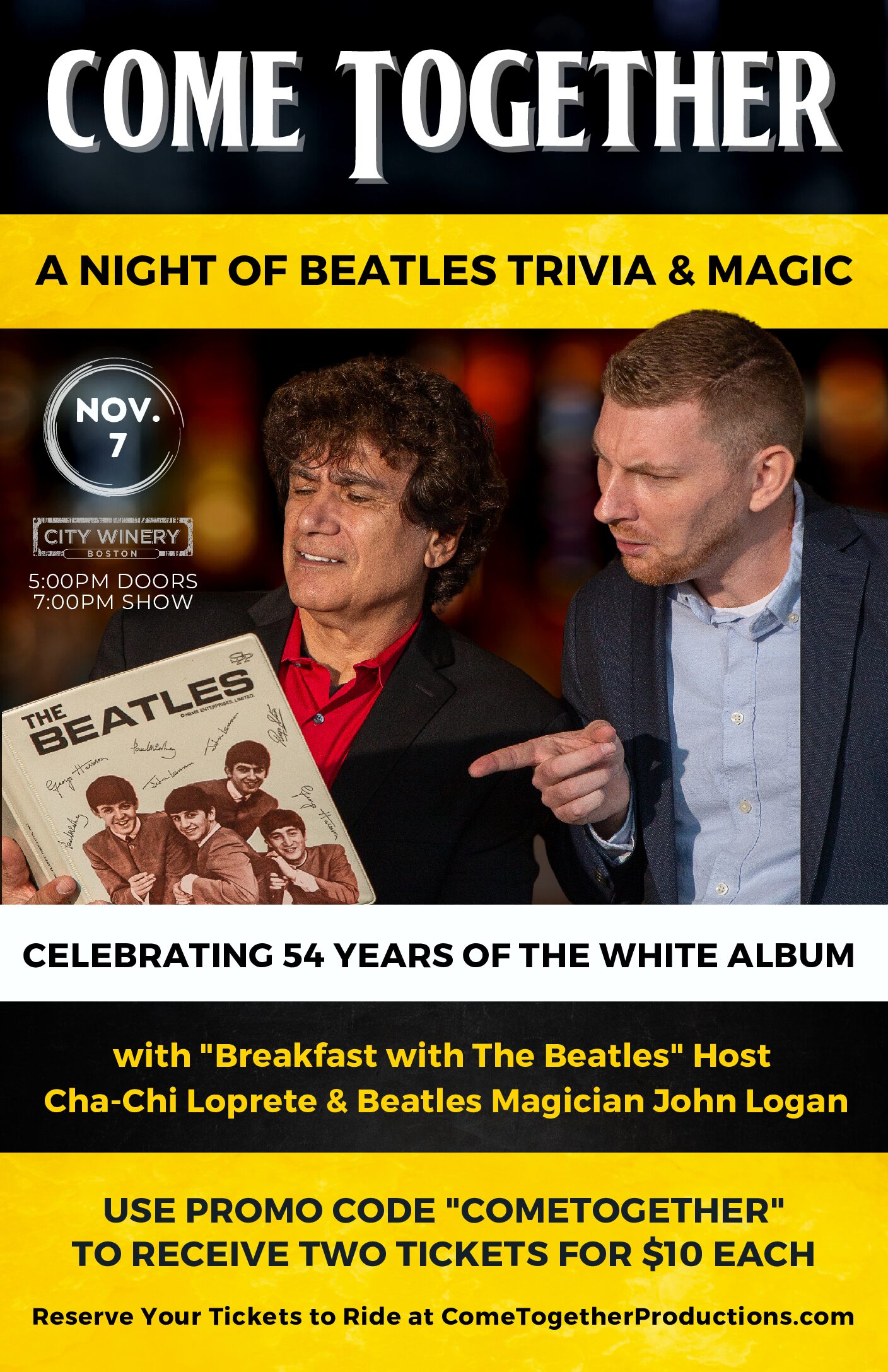 Come Together: A Night of Beatles Trivia and Magic
Monday night, November 7th at City Winery Boston
With ChaChi Loprete and Beatles Magician John Logan
Doors at 5pm/Show at 7pm/out by 9pm
We'll celebrate the 54th anniversary of The Beatles White Album!
We'll have fun with the Paul is Dead hoax, which began this month back in 1969.
You could win a serial numbered copy of the White Album or tickets to see Denny Laine at City Winery Boston on Feb 9th 2023, (which happens to be the date The Beatles first performed on the Ed Sullivan Show)
Plus we'll have original Beatles vinyl to giveaway courtesy of Cheap Thrills Music in Dedham, Mass
City Winery Boston has a fantastic new fall menu and its legendary vast selection of wine and drinks!
For info and tickets:
Use promo code "Come Together" to receive two tickets for only $10 each!
It's a Fab Four Low Dough Show, reserve your tickets today!