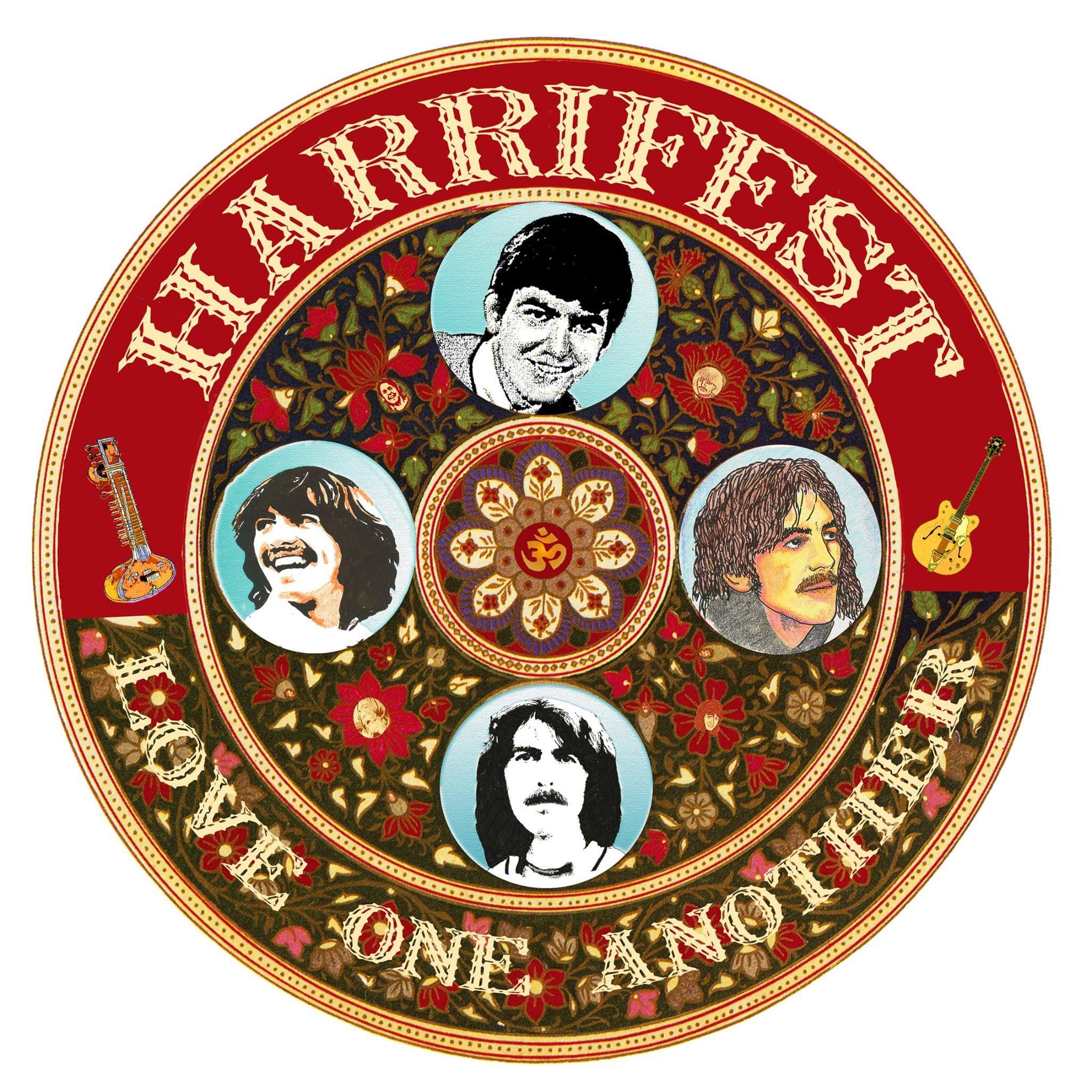 HARRIFEST 2022 celebrates the 17th year anniversary of the Tribute to George Harrison. HARRIFEST 2022 is a musical concert event of peace and love filled with music from the Beatles and George Harrison. The event includes performances of the best Beatle cover and tribute bands, custom Beatles artwork and rare memorabilia available for purchase. This is a fun event, suitable for older teens and adults of all ages.  Each year monies from the event go to Southcoast Visiting Nurse Assoc. Hospice Program for cancer treatment and research!
Here are the Details:
THE NIGHT BEFORE PARTY & SAVOY TRUFFLE DESSERT BAR
Fri, October 28th 7:00 PM to 10:00 PM
At White's Of Westport, Route 6 Westport, Mass
​
Kick off your Harrifun with this intimate, yet fab VIP event!!!  A chance to get together and mingle with friends while enjoying special musical performances by Wayne Cabral and The Oh Nos!!! We encourage attendees to wear their best and most mod clothes!! There will be a cash bar so you purchase your favorite adult beverages. The onsite restaurant, Galley Grille, will be open if you want to stop by and have dinner first.
Tickets are $20.00 which include the Savoy Truffle Dessert Bar!
HARRIFEST 2022 MUSICAL CONCERT
Sat, October 29th;  3:00 PM to 11:00 PM
At White's Of Westport, Route 6 Westport, Mass
Performing will be:
LOUIE LEEMAN & THE SNEAKER GUYS
DOUBLE BILL
JEFFREY DICERA
THE BLEATLES
BY GEORGE
WALRUS GUMBOOT
STAR CLUB
THE OH NOS!!!
Special guest emcee will be ChaChi Loprete and Beatles Magician John Logan!
The host restaurant, Whites of Westport, is a local favorite known for its history of quality service and great food. Whites is right off Route 195 and includes free parking, on-site restaurants, and adjacent hotel, the Hampton Inn.  Food and drinks are available for purchase at venue and at the onsite restaurant, the Galley Grille.  Reserve your onsite hotel room at the Hampton Inn at the special discounted "Harrifest" rate. Tickets are $25.00 at can be purchased the night of the event.
Fri & Sat Night Before & Harrifest    $ 40.00
Fri Night-Night Before Party             $ 20.00
Sat Night- Harrifest 2022                  $ 25.00
​
Tickets for Fri night only or the Fri & Sat combo must be purchased by October 21st.   Tickets for Sat only can be purchased in advance or at the door the night of the event.
Please use the Venmo code on the website to purchase tickets.  Please be sure to include your name and what tickets you are purchasing in the memo.   If you do not use Venmo and wish to buy tickets in advance, please email Rachel Cabral at
[email protected]
and she would be happy to discuss other options.