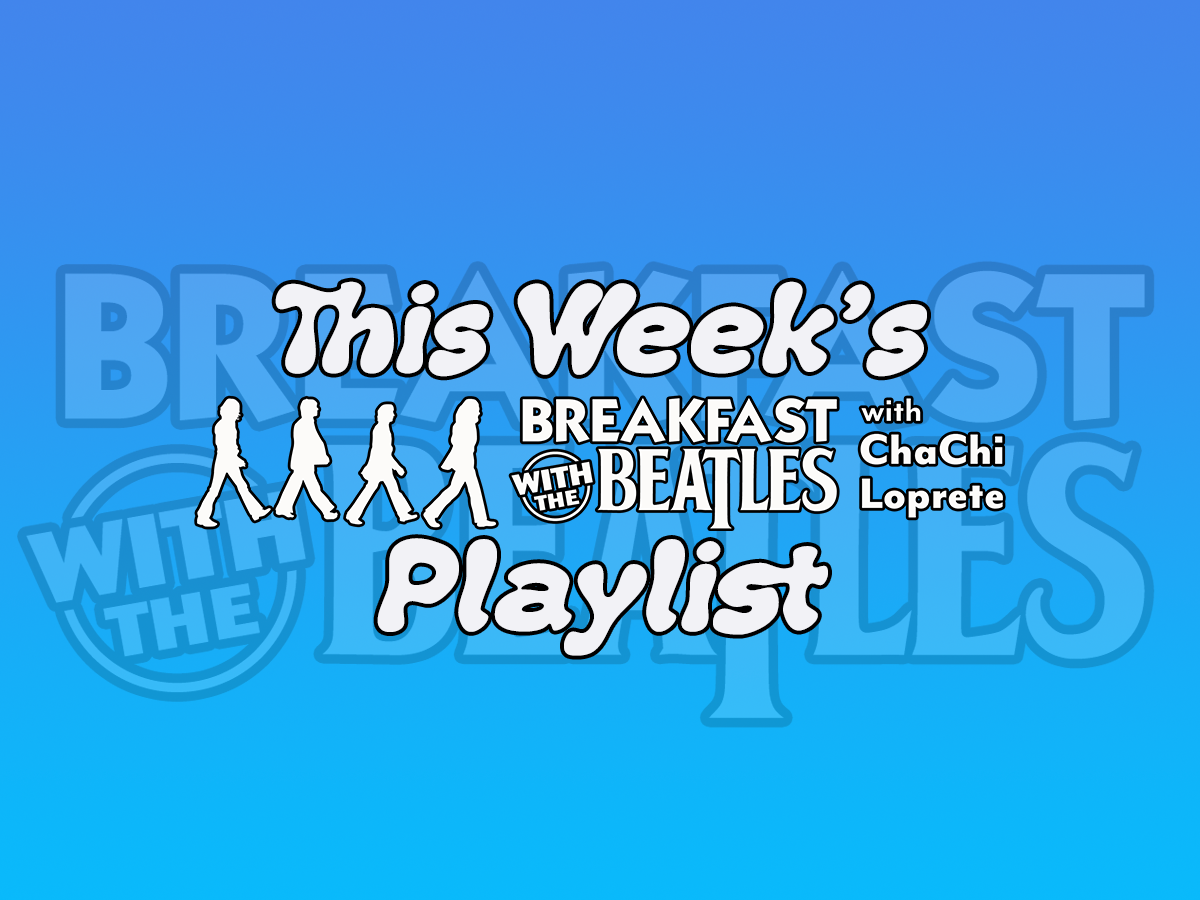 This week, we opened the show by tracking Side 1 of The Beatles Abbey Road LP on Original Master Recording Vinyl!
Come Together
Something
Maxwell's Silver Hammer
Oh! Darling
Octopus's Garden
I Want You (She's So Heavy)
From Me to You    Alternate Take
Help!      Take 7
Hello Hello     Take 1
Beaucoups of Blues  Ringo Starr
Oh My Love    Take 6
Awaiting On You All    George Harrison, The Concert for Bangladesh
That's the Way God Planned It  Billy Preston The Concert for Bangladesh
Ballroom Dancing Paul McCartney, Tug of War
The Mad Remixer Presents: The End (True Stereo Mix)
Not a Second Time  With The Beatles Mono
Mother Nature's Son  The White Album Remastered
Beautiful Boy (Darling Boy), John Lennon, Double Fantasy Stripped Down
Call Me Back Again    Paul McCartney, Alternate Version
If I Needed Someone  Rubber Soul
If Not for You    George Harrison Take 2
Long, Long, Long   The White Album Remastered
Don't Bother Me  Meet The Beatles, Mono
New Blue Moon Traveling Wilburys
Baby You're a Rich Man  Yellow Submarine Re-issue
Some People Never Know  Wings  Wild Life
Sunday Bloody Sunday  John Lennon, Sometime in New York City
My Love, Wings, Red Rose Speedway
If you missed this show, You can now hear it on our show archives!
Go to breakfastwiththebeatleschachi.com, seacoastoledies.com or wumb.com