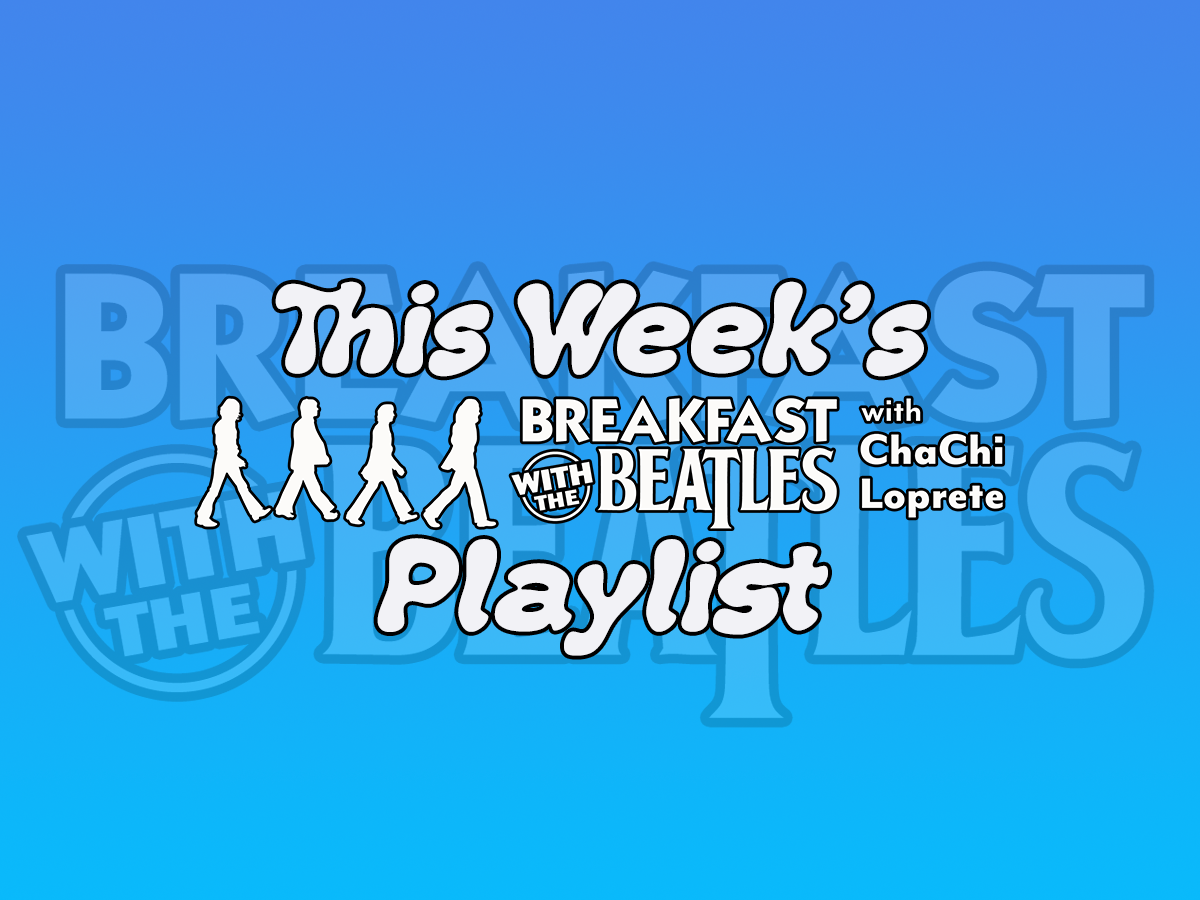 Breakfast With The Beatles Set List
Weekend of Sept17th 2023
This week, we opened the show by tracking Side 2 of Beatles 65 on Capitol Records mono vinyl
Honey Don't
I'll Be Back
She's a Woman
I Feel Fine
Everybody's Trying to Be My Baby
Rock and Roll Music    Live at the BBC, November 25, 1964
I'll Follow the Sun   Live at the BBC, November 17, 1964
Another Day Paul McCartney
Appreciate, Paul McCartney, New
One After 909     Take 3
What You're Doing  Take 11
That's What It Takes, George Harrison, Cloud Nine
Help!, Peter Sellers
Help    Help!
You're Going to Lose That Girl  Help!
The Night Before  Help!
Hold On    Take 3, John Lennon/Plastic Ono Band 50th Anniversary Edition
Ram On   Paul McCartney, Ram
Ask Me Why   Live at the BBC, September 3, 1963
The Mad Remixer Presents: Little Child, True Stereo Mix
Child of Nature The White Album 50th Anniversary Edition
Dear Yoko   John Lennon, Double Fantasy Stripped Down
Coochy Coochy, Ringo Starr, Beaucoups of Blues reissue
Revolution   Take 14
Honey Pie  The White Album
I Am Your Singer  Wings, Wild Life
Love Comes to Everyone, George Harrison, George Harrison
Going Down on Love, John Lennon, Walls and Bridges
A Beginning (Take 4) / Don't Pass Me By (Take 7), The Beatles, The White Album 50th Anniversary Edition
It's All Too Much (long version)
Girls School, Wings
If you missed this show, You can now hear it on our show archives!
Go to breakfastwiththebeatleschachi.com, seacoastoldies.com or wumb.com