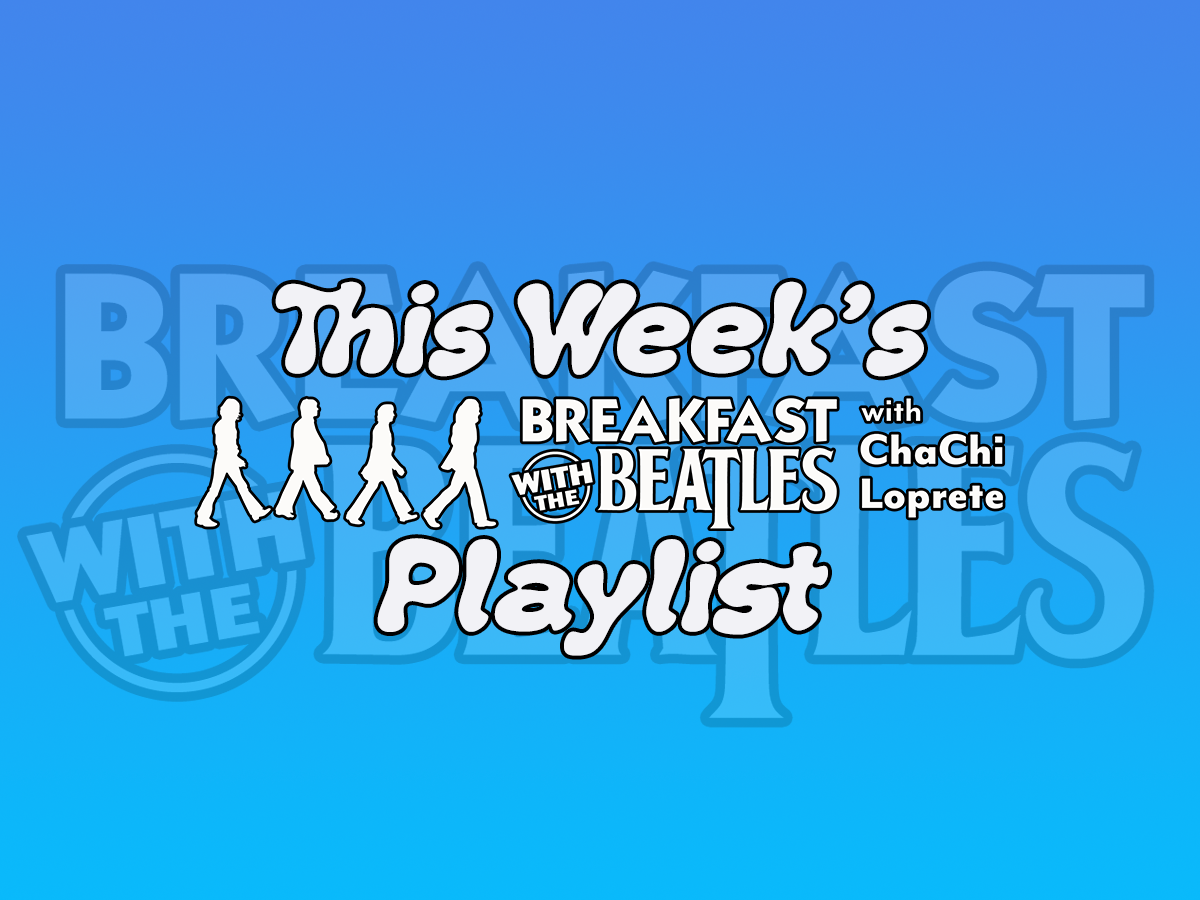 We opened the show by tracking Side 1 of The Beatles Please Please Me LP on UK Vinyl!
Savoy Truffle Giles Martin Mix
I Dig Love All Things Must Pass 50th Anniversary
Remember John Lennon, Take 13
222 Paul McCartney, Memory Almost Full
Everybody's Trying to Be My Baby Live at the BBC, November 25, 1964
Don't Let Me Down Glyn Johns Mix
I Don't Want to Spoil the Party Beatles VI, Mono Capitol Records Vinyl
Doctor Robert Yesterday and Today, U.S. Simulated Stereo Mix
A Love for You Paul McCartney, The In-Laws Soundtrack
The Mad Remixer Presents: Paperback Writer / Long Tall Sally Live at Candlestick Park, August 29, 1966
Rewind Forward Ringo Starr, Rewind Forward EP
It's Only Love Love Songs Original Vinyl
Venus and Mars (Reprise) Wings
Venus and Mars
Spirits of Ancient Egypt Wings, Venus and Mars
Twist and Shout Live at the BBC, July 16, 1963
Things We Said Today Live at the Hollywood Bowl, August 23, 1964
Good Morning Good Morning Take 8
Run of the Mill George Harrison, Take 36
English Tea Paul McCartney, Chaos and Creation In the Backyard
I'll Get You Swan Label B-Side
Hey Bulldog Yellow Submarine
Remastered Soundtrack
The End Alternate Version
Blue Jay Way Magical Mystery Tour
#9 Dream, John Lennon, Walls and Bridges
If you missed this show, You can now hear it on our show archives!