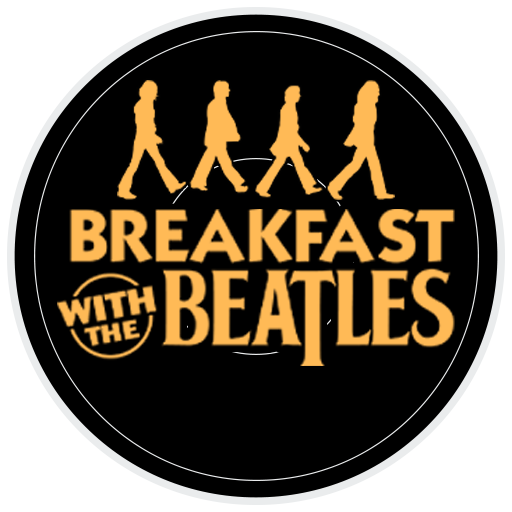 BWTB Playlist, Sept 24th 2023
It was our final Breakfast With The Beatles Summertime of Beatles Album Sides for this year!
This week, we opened the show by tracking Side 2 of Ram on mono vinyl
Heart of the Country
Monkberry Moon Delight
Eat at Home
Long Haired Lady
Ram On (reprise)
The Back Seat of My Car
Your Mother Should Know     Take 27
Sexy Sadie      Take 6
Paperback Writer    Take 2
Dig a Pony    Take 14
The Long and Winding Road     Take 19
Wah Wah    Take 1
My Gummy Just Kicked In (eat. Paul McCartney, Jimmy Buffett
The Mad Remixer Presents: From Me to You / Please Please Me, Live at EMI House, London, England, April 5, 1963 [True Stereo Mix]
The Lovely Linda, Paul McCartney, McCartney
Tomorrow, Wings, Wild Life
You Can't Do That   Beatles Second Album
Memphis, Tennessee    Live at the BBC, September 7, 1963
I'm a Fool to Care    Ringo Starr, Sentimental Journey
I'm So Tired    Esher Demo
Love You To  Take 7
P2 Vatican Blues (Last Saturday Night), George Harrison, Brainwashed
It's So Hard     Alternate Version
If I Needed Someone   Beatles VI
Dress Me Up as a Robber, Paul McCartney, Tug of War
Try Some Buy Some, George Harrison, Living in the Material World
You've Really Got a Hold on Me   Live at the BBC, July 30, 1963
Think For Yourself   Rubber Soul
San Ferry Anne, Wings, Wings at the Speed of Sound
On the Wings of a Nightingale, The Everly Brothers, EB84
Here Comes the Sun   The Concert for Bangladesh
A Beginning (Take 4) / Don't Pass Me By (Take 7), The White Album 50th Anniversary Edition
It's All Too Much (long version)
Girls School, Wings
If you missed this show, You can now hear it on our show archives!
Go to breakfastwiththebeatleschachi.com, seacoastoldies.com or wumb.com