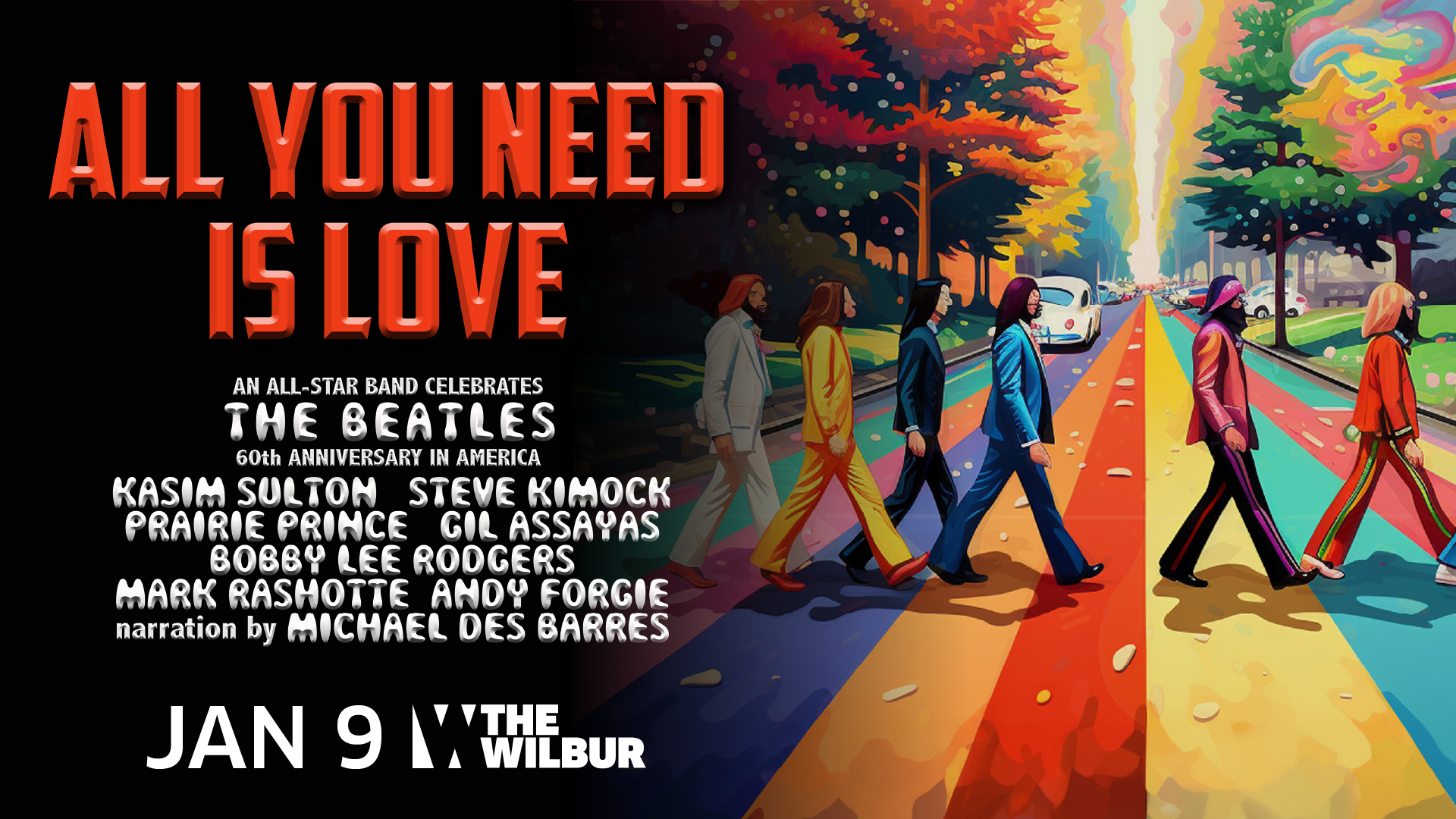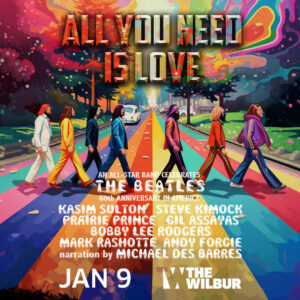 Get ready to turn back time and relive the magic of the greatest band in musical history as 'All You Need Is Love' hits the road in 2024 in celebration of the 60th Anniversary of The Beatles' arrival in America. This one-of-a-kind tour will take audiences on a heady journey through the extensive discography of The Beatles, featuring their most beloved hits and hidden gems that have stood the test of time.
Fans can expect to be transported back to the swinging sixties as players effortlessly capture the essence of The Beatles' legendary career from their 1964 arrival in America, through 1969. From the infectious innocence of "I Want To Hold Your Hand" to the melodic masterpiece of "Yesterday," 'All You Need Is Love' promises to deliver a night beyond nostalgia … encompassing transcendent sing-along moments, and pure musical bliss.
In addition to the captivating performances, the concert tour will feature state-of-the-art production and visuals, creating an immersive experience that will transport audiences through the golden era of The Beatles.
With sold-out shows across North America in 2014 for the 50th Anniversary, 'All You Need Is Love' assembled the best American & Canadian Beatles tribute artists creating a 16-piece band with strings and horns. Once again, an extraordinary ensemble of world-class musicians will come together to pay homage to the iconic British rock band that forever changed the landscape of music. The same organizers have handpicked acclaimed classic rock, jam-band & jazz players, promising an unforgettable experience for Beatles fans of all ages. The all-star lineup consists of exceptional musicians whose talent and passion for The Beatles guarantee an authentic and electrifying concert experience.
For more info:
https://thewilbur.com/artist/all-you-need-is-love/
Kasim Sulton – Vocals, Bass, Guitar (Meatloaf, Todd Rundgren's Utopia, Blue Oyster Cult, Hall & Oates, Cheap Trick, Cyndi Lauper, Patty Smyth, Joan Jett)
Steve Kimock –  Guitar, Bass (Zero, Oteil & Friends, Jazz Is Dead, The Other Ones, RatDog, Rhythm Devils, Phil Lesh & Friends, Kingfish, Heart of Gold Band)
Prairie Prince – Drums (The Tubes, Journey, Todd Rundgren, Blue Floyd, Jefferson Starship, Phil Lesh & Friends, XTC, George Harrison, Chris Isaak)
Bobby Lee Rodgers – Vocals, Guitar, Banjo, Sitar Simulation (Jazz is Dead, The Codetalkers with Col. Bruce Hampton, Vassar Clements, Warren Haynes, Widespread Panic, George Porter Jr.)
Gil Assayas –  Vocals, Keyboard (Kasim Sulton's Utopia, Todd Rundgren's Utopia)
Mark Rashotte – Guitar (Jake Clemons, Creed, Photograph)